I'm so behind the rest of you.
I finally found the perfect yarn, Sundara's gorgeous lace weightin the Cherry Blossoms colorway no less. (I did obesses a
bit*
over what I thought would be the perfect yarn for this stole).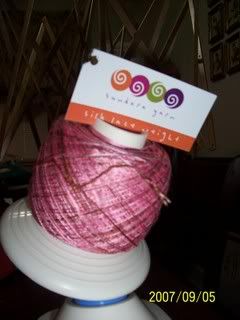 *okay a lot!!
I'm in the process of swatching which I despise, but feel it is worth the effort for my stole to turn out as lovely as the other's I've seen.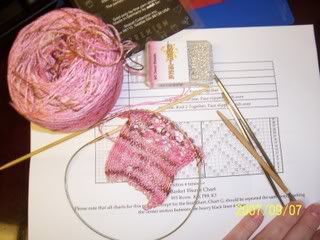 .
I think my needle size is too large, I started w/ a 4.25mm as I am a very tight knitter but I don't like how open the
stockinette
looks. I'm down to a 3.50mm in the lace section and will knit a few more rows of stockinette to see how it looks. I definitely think I'm going to have to use wooden needles as the silk yarn seems too slippery on the metal needles.